Take A Look Around.
It's Living Made Easy.
Slemon Park is an established community with exceptional amenities.
Everything that you need to live a physically and socially active lifestyle is within walking distance from your home. Go for a walk on the Confederation Trail, get a membership to Slemon Park Hotel's fitness room, take a class at Dance Virtuosa, jump on trampolines at Off The Wallz or go skating at the Plex ice arena.
You can also dine at Anson's Restaurant with neighbours and friends, learn a new skill at Slemon Park Community School, join our community craft and cards groups, attend our annual community BBQ and holiday events, and so much more.
Slemon Park has on-site necessities as well like a Canada Post outlet, convenience store, and child care centre.
Our neighbourhood offers exactly what you're looking for at your doorstep, plus more services and shopping are located less than a 7 minute drive away in the beautiful City of Summerside.
PLEASE NOTE: WE'RE CURRENTLY WORKING FROM A WAIT LIST, BUT ARE ACCEPTING APPLICATIONS. Applications are valid for a period of ninety (90) days. Only those applicants being considered will be contacted.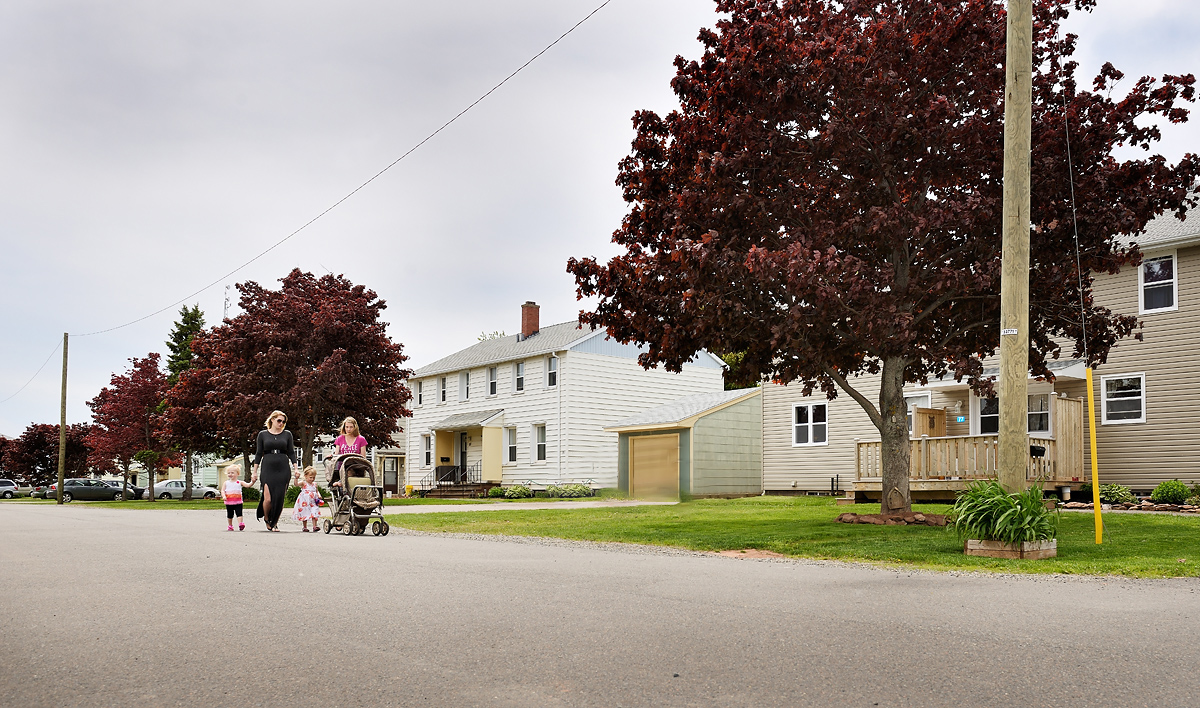 The City of Summerside
The City of Summerside offers a close-knit small town feel with big city amenities. Summerside is home to an active theatre community and Canada's college of Celtic performing arts. It has state of the art sports facilities, unique shops, and a broad range of extra curricular activities. Located at the gateway to Prince Edward Island's North Cape Coastal Drive, Summerside has several beautiful trails and beaches as well. 
Anson's Restaurant & Pub: 750 m, 9 min
On The Fly Convenience: 400 m, 5 min
Shear Perfection Hair Salon: 400 m, 5 min
Shirley Cares Foot Clinic: 400 m, 5 min
Little Angels Daycare: 800 m, 10 min
Off The Wallz Trampoline Park: 950 m, 2 min
Summerside CrossFit: 850 m, 2 min
Saultos Gymnastics Club: 850 m, 2 min
St. Eleanor's Dairy Bar: 5 km, 14 min
Credit Union Place: 6 km, 17 min
Atlantic Superstore: 6 km, 7 min
Walmart Supercentre: 6 km, 7 min
County Fair Mall: 6 km, 8 min
Confederation Bridge: 32 km, 28 min