Take A Look Around.
It's Living Made Easy.
Tired of having to travel to everything by car, wasting time and money? Slemon Park is an established community with exceptional amenities. It has everything you need for your active lifestyle within walking distance from your home. Go for a walk on the adjacent Confederation Trail, enjoy the fully equipped fitness at Slemon Park Hotel for a fee, or visit Anson's Restaurant & Bar.  The community also features onsite Canada Post outlet, ATM, convenience store, hotel and conference centre, ice rink, child care center, dog park, community gardens, and even an airport.
Our neighbourhood offers exactly what you're looking for at your doorstep, surrounded by green space and offering all the necessities of a vibrant community.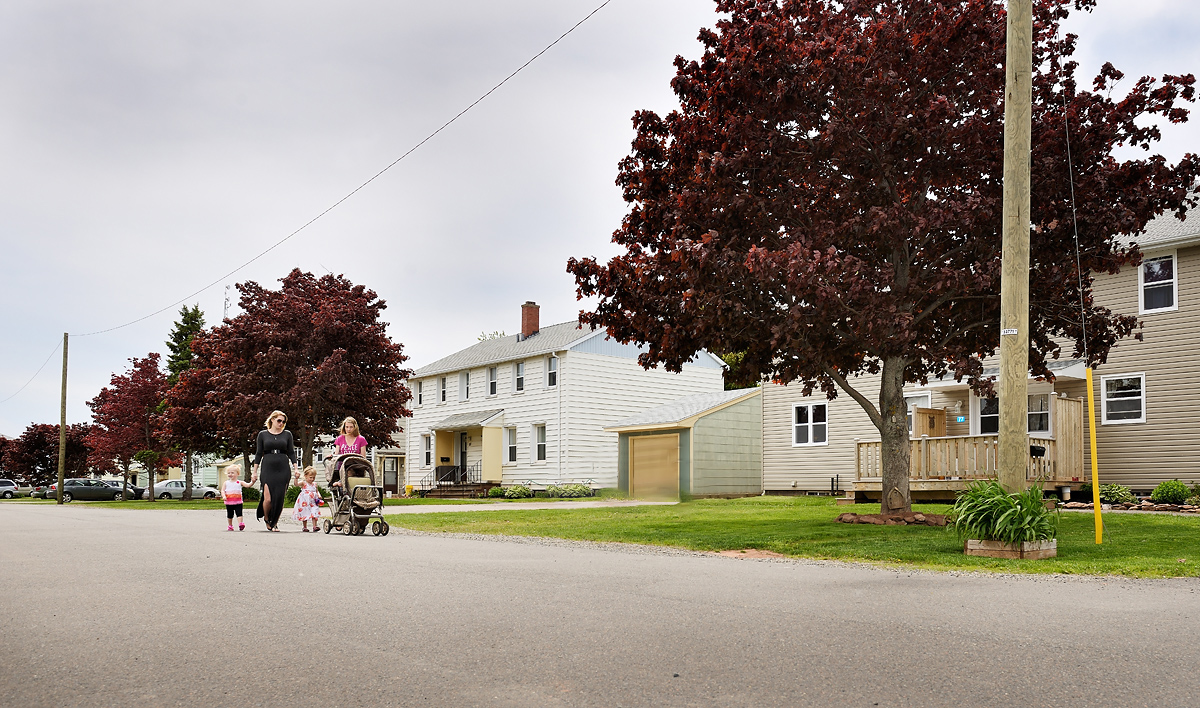 The City of Summerside
The City of Summerside offers everything you would expect and desire: elementary and secondary schools, a community college, complete social and health services, world class entertainment opportunities, sports facilities, parks and recreation spaces, unique shops, and a big-box mall district.
Anson's Restaurant & Pub - 5 min, .5km
On The Fly Kwik-Way Convenience Store- 5 min, .5km
The Plex Arena- 5 min, .5km
Little Angels Day Care - 5 min, .5km
Slemon Park Health Centre - 5 min, .5km
Prince County Hospital- 20 min
Credit Union Place- 15 min
Spinnakers Landing- 15 min
Boardwalk Waterfront- 15 min
Downtown Summerside- 15 min
St Eleanor's Dairy Bar - 5 min, 2 km
Superstore & Walmart - 6 min, 3 km
Canada Revenue Agency- 5 min, 2 km
Confederation Bridge- 20 min, 30 km